All from a single source: The tools required for the production of your precision punched and bent components are designed in our in-house tool manufacturing area, using the most advanced machines. This not only allows the highest quality and flexibility when adjustments in planning and designing are required, we are also able to offer custom-made solutions specifically tailored to your needs.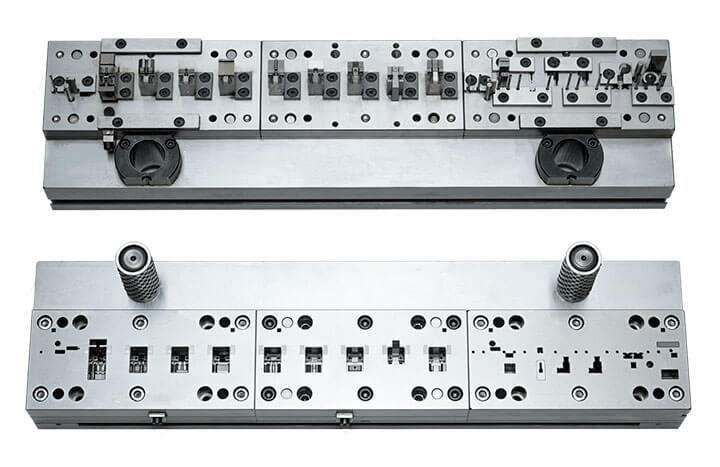 Using CAD/CAM systems, we design and construct precise and top-performing punching and bending tools according to your individual wishes and requirements.

With our tool manufacturing, we predominantly apply the wire and sink erosion process in an oil bath, using machines by the Agie Charmilles company. The result: precision-working tools with the best finish quality and optimal service life.


Our partners in the area of tool making: